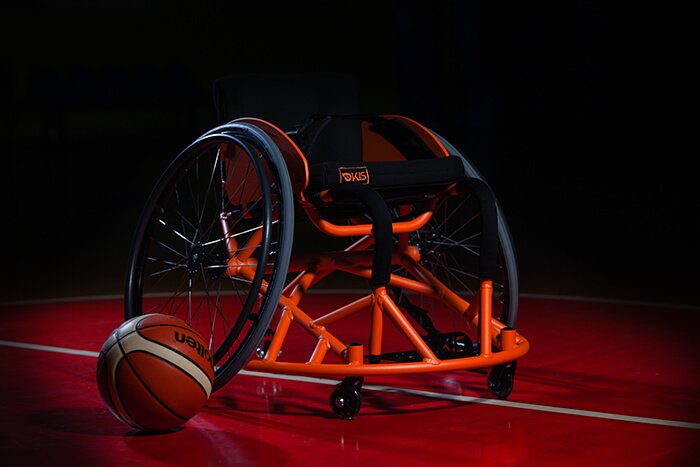 FAENOS (Basketball wheelchair)
Product description
The FAENOS, is custom made, aluminum basket wheelchair, for demanding users. Its absolute geometry make it a reliable companion on the field, giving it impeccable traction, flexibility, impact resistance, with minimal effort, improving the performance of the athlete.
The design, before the implementation of the wheelchair, allows the user to adapt it to his own requirements and follow the evolution of its construction.
Specifications
Fully customisable configuration.
Fixed frame manufactured with light aluminium alloy used in the aviation industry.
Side guards made from aluminium, welded to the frame with reinforcement.
Wheelchair axle ø 40mm, skeleton with tube ø 25mm and ø30mm.
OKIS belts.
Wheelchair weight 9kg, excluding wheels.
Weight up to 130kg.
Options
Classic or ergonomic seat.
Adjustable angle or fixed footplate.
Camber angle 0-18°.
Wheels - pushrims.
1 anti-tip wheel or 2 anti- tip wheel.
Belts for pelvi.